David Csaszar
Auburn Hills, MI - United States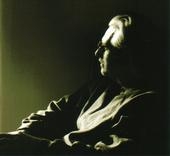 David Csaszar - Fine Artist
David Csaszar/Abstract Expressionist

David Csaszar: Born in 1950 in Melvindale, Mi. I am mostly a self taught artist and one time I gave a painting to a very wealthy lady, and before she passed on she told the maid that she was going to send me to an art school. The art school was in Paris,France.
I studied art in high school and quickly began doing my first abstractions. My art teachers were really set back by my imagination in the arts. In the fall of 1970 I went on to the Society of Arts & Crafts in Detroit, MI. The art school changed its name to Center for Creative Studies.
Currently, I study and complete my art during the evenings. In the past (1970s), I've exhibited my paintings at art fairs throughout Michigan. At the time I exhibited my work, I was more interested in people's reactions than making sales. Their reactions gave me more insight into the art I wanted to do.
The many artists I have been influenced by are Kandinsky, Pollack and Varsaerly due to their use of color, form and movement. In my painting, you see form and color and at the end, there is movement.In addition, my compositions are done with layers of color and lines to form movement. In my painting the use of multiple colors to form active space is to give the viewer a purely visual contact with my painting. Each of the above elements contributes to the whole work to create movement in its purist form.
Most of my works are done in acrylic and oil on luaun panels and canvas.

Exhibits

Exhibited at Fine Art at the Village of Rochester, Mi.2008
Ronald McDonald House in Detroit, Mi.2009
Art Coordinator for CCAN Chizzy's Charities Artist Network 2010
Exhibited at the Community Legal Resources in the Ford Building in Detroit 2010
Art donated to The Art Experience ,Pontiac,Mi.
Fundraiser Port's O' Call Dec 4th, 2011
Padzieski Art Gallery Line & Form Exhibit July 19 – August 24, 2012

Art Takes Time Square 2012

Technique Used

Acrylic & Oil done on canvas using layers of color and lines to create my composition.



| Image Count = 31
Next
2
[1]
Previous
| Image Count = 31
Next
2
[1]
Previous